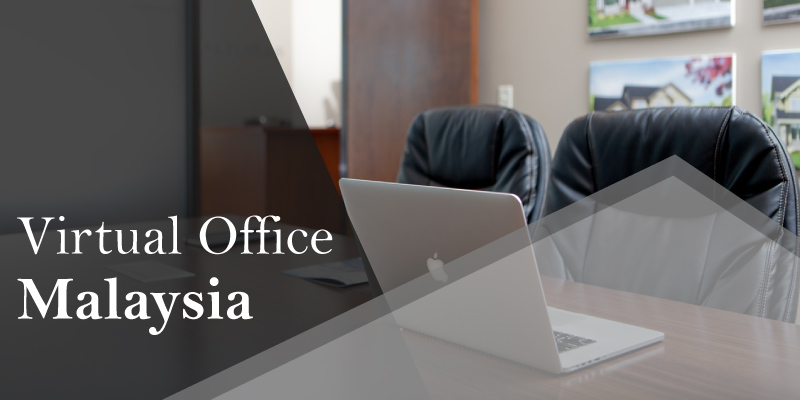 Full Furnished Ready Office Desk Rent Price Ringgit 300 (Monthly). Contact: +601151177141 (WhatsApp available). Virtual office service is available. Location: Tropicana Avenue, Block A, Petaling Jaya, Malaysia. Representative of foreign and local offices are requested to contact us.
Physical Ready Office Desk Rent in Tropicana Avenue, Petaling Jaya- RM300
Yes, SFM CONSULTING FIRM SDN BHD, offers the best price on ready office desk is only RM 300 per month. Location is Tropicana Avenue, Block A, Petaling Jaya, 47410, Malaysia.
Facilities of ready desk rent price in Malaysia
| | |
| --- | --- |
| Fully furnished office desk | √ |
| High speed WiFi | √ |
| Meeting Table | √ |
| Access card | √ |
| Coffee, Tea, Drinking Water supply | √ |
| SMS or email notification | √ |
| Local or int. call forwarding | √ |
| Reception service | √ |
| Local phone number | √ |
| Phone answer, forward | √ |
| Letter Box | √ |
SFM CONSULTING FIRM SDN BHD
Renting an office virtual office Malaysia is a part of starting business. Office rent is expensive in Malaysia within popular areas.
Small and medium enterprises virtual/ small office is sufficient considering cost and location. Virtual office, address or, single and multiple ready desk rent services are much cheaper than rent a complete office.
If you like to rent virtual office by cheapest price in KL (Kuala Lumpur, Selangor) area might cost in RM 20-30 per month. But, renting ready desk price might be in RM 200-1000 depend on location, office environment and facilities. Now a day, it is popular plan to rent virtual other than physical desk or office for short period and small enterprises.
Some foreign investors may need an address of the office where no manpower will be sitting and some of them may need an office address where number of staffs may present every office days to carry out business. Our offer for / small office in Malaysia, Kuala Lumpur is perfect for the small and medium business that can be choice by the foreign promoters.
Are you looking for office in Malaysia? Contact us without hesitate. Physical office or only address using an office both facilities are provided for you. It's cost/ price office that provided with many facilities as below.
Our professional receptionist will cooperate you for any business notification. Email forwarding, phone call receiving, mail receiving and delivering, answering, documents delivering , documents receiving, fax, WiFi, water supply and many more facilities with budget.
| | | | |
| --- | --- | --- | --- |
| Description | Package Silver (RM 20 per month) | Package Gold  (RM 30 per month) | Package Platinum (RM 40 per month) |
| Business address | √ | √ | √ |
| Mails and Parcel | √ | √ | √ |
| SMS or email notification | | √ | √ |
| Local & Int. mail (courier) forwarding | | √ | √ |
| Reception service | | | √ |
| Local phone number | | | √ |
| Phone answering and forwarding | | | √ |
Note: Local and mail (courier) bill amount will be paid by customer.
Average Physical Ready Desk and Virtual office Kuala Lumpur cost
Physical office rent is costly for sure so renting ready desk or partial office in prime location is smart choice. A lot of hassle to rent a complete office as unwanted bills carry on whether use or not ! Rather, authority of foreign companies prefer rent desk as many as need by one month security deposit, only.
| | | |
| --- | --- | --- |
| Physical Rooms | Capacity | Rates |
| Standard | 1 person | RM 500 per month |
| Deluxe | 2 persons | RM 1000 per month |
| Executive | 3 persons | RM 1500 per month |
| VIP | 4 persons | RM 2000 per month |
Rental cost ideas purpose only
Cheapest virtual office in Malaysia
Our offer for virtual office in Malaysia is a smart plan by renting that can save money. One address of is necessary as communicate to the company where physical staff present is not necessary. Small and medium enterprises for such in Malaysia, Kuala Lumpur registering SDN BHD company.
Our reception shall welcome the clients of your company and receive any order to deliver you in your absence. This is how without any staff your business can run easily taking our cheap virtual office service plan.
Note: You can use meeting room by paying a low cost per hour.
How much is the cost of ready office desk in KL, Selangor, Malaysia
As price depend on location, you can get it by RM 500-1000 in any location.
Which one is the best business location KL or Selangor?
KL (Kuala Lumpur) was under the city of Selangor. Both are developed parallel and Selangor is much wider and organised, less traffic, clean and less expensive than KL.
Which one is the best choice, Virtual Office or Ready Desk?
Virtual address is used for communication purpose whereas ready office desk is used for communication and daily office purpose of staffs.