Entrepreneurs in Malaysia nowadays come prepared with proper knowledge and planning to set their ventures. This country embraced new commers with welcoming hand and giving them all necessary opportunities to grow and prosper. Top online business ideas in Malaysia 2020 doesn't come overnight. So, we have researched for the best online business opportunities in Malaysia.
So, we surveyed, gathered data and finally came out with our list of online business ideas. These ideas can be resourceful for any corporate individuals who want to boost up their entrepreneurship in current corporate habitat. Here in this article we will elaborately illustrate some top Online business ideas in Malaysia that we schemed out as profitable in the year 2020 and onward.
E-commerce Business
Starting an e-commerce business in Malaysia can be a great gateway to build your own brand online. If you are up for such online entrepreneurship, it is wise to survey the market first. You suppose to come across many existing competitors already serving clients. Try to observe their services, advantages and draw backs. Detail study on competitor e-commerce businesses and progress according to that is the best way to grab clients' attention from the very beginning.
Anyways, so far so good, according to the survey we have carried out in Malaysian business environment, it seems like e commerce business is very much sustainable and has a better success opportunity in Malaysia.
Online Dropshipping Service
Adding up in the list, online dropshipping service in Malaysia has a high demand. When involved in this business, an individual doesn't need a warehouse or big storage to store own products for sell, which is however, compulsory in case of e-commerce business.
In this type product photos are showcased on the website, upon client's placed order with full payments, website owner redirect this order to the product distributor.
As a website owner, he/she keep certain percentage as commission during this transaction and pay the original product price to the distributor. Distributor directly ship or deliver the desired product to the client's doorstep as per request.
Create & Sell Online Tutorials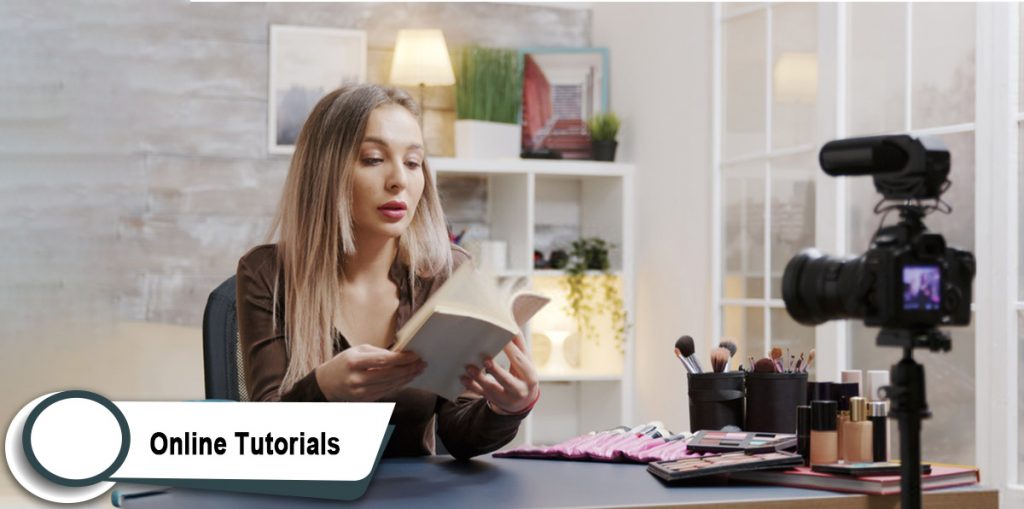 This is comparatively a modern trend, where trainings and tutorials are recorded in front of the camera with sufficient infographics and animations for customer's convenient, and sell those contents to the target customers, preferably students, skill trainees or interested audiences.
This is gaining popularities in Malaysia, as the demand of skill training is at its pick, tech-based companies and training institutes are providing those online tutorials. Even individuals with good knowledge on certain constructive subject or have expertise in certain academic or skill-based areas are engaging themselves producing online tutorials to add up subscribers and earn money online.
Graphics Design & Animation services
This sector is pretty much straight forward, but ask for a lot of creativity. Graphic design and animation sectors are growing in Malaysia as the time is passing by. Specially, as far as digital marketing and advertisement campaigns are concerned, the demand of graphics design is at its upper limit.
Animations on the other hand is a rapid growing industry. Animation movies and game animations are in high demand, not only it has a growing business in Malaysia, but this particular sector has superb demand at a global stage. When considering future online business opportunities in Malaysia, these creative sectors have tremendous future ahead.
Online e-book & Content selling service
Another creative online sector that can bring you big money in Malaysia is by selling online eBooks and contents. If you are fond of writing, you can easily write short stories or tips book online and sell it to various online websites. Trendy e-books have great demands in Malaysia.
Moreover, you can invest time on online content writing and blogging as well. This has a good demand in various digital marketing companies. Contents are considered everything as far a new business website is concerned. If you are proficient at writing professional contents for websites and blogsites, you can easily build your own content writing and online publishing service company here in Malaysia.
As huge companies are rising in Malaysia every now and then, the demands for content developers are at the highest point. Ensuring quality in content and book writing can surely turn the related business in to one of the top online business ideas in Malaysia 2020.
Affiliate Marketing
If you choose to go for affiliate marketing business in Malaysia, you don't need to have products in your stock or money as well. You just need to have marketing abilities. You have to advertise and market products of others and sell their products. In return you will get commissions for each sell. This is a passive way to income money.
Although, through this business you cannot expect to earn big amounts at a time, when working alone, but if you can open a business out of it, where multiple affiliation sells are taking place every day, you can expect good revenue at the end of the business year. This type of business is fast progressing in Malaysia. Moreover, many individual as well as organizations taking this affiliate marketing as one of their branch business schemes.
Facebook live product marketing
A very convenient way to earn money can be live product selling in Facebook. This can be a comparatively cheap to no investment business, where setting up such business requires no expensive equipment as such. Through this business, you have to come up with products in front of the online customers in Facebook platform. Reviewing, demonstrating and answering various aspects of the particular product to attract clients to order and buy the product is the main aim of this type of business.
When considering Malaysian perspective, this type of business is quite popular in sectors of fashion and accessories advertisements. However, it has been seen that, many entrepreneurs, go live with new exported products and household items as a part of this virtual selling service.
There are many other online scopes that can be counted as top online business ideas in Malaysia 2020, However, business sustainability is a big matter in Malaysia. Once determined to do any business, whether online, B2C or B2B, or face to face client handling, long term sustainability is what it makes all the difference. Based on that sustainability in the market, long term business plans can be carried out with success.
FAQ
What are the top online sites to sell my products in Malaysia?
Following are some top online sites to sell your products:
Shopee
Lelong
Lazada
Mudah
Zalora
eBay Malaysia
Groupon
Which are the best online shops in Malaysia?
5 Best online shops in Malaysia are:
Nile.com.my
Lazada.com.my
Zalora.com.my
Rakuten.com.my
Superbuy.my
What people sell online?
You can sell almost any items online, keeping in mind the advertising and marketing process: following are some example of items you can easily upload online for sell:
Handmade Jewelries
Hand-made food
Mobile and tablet pc cases and accessories
Bluetooth products
Baby items
Home appliances and Crockeries
Furnitures
Gift items etc.
What can I sell online in Malaysia 2020?
Following are the goods and products that can be sold online in Malaysia 2020:
Pet Products and accessories
Mobile accessories and technological gadgets
Tour and travel Accessories
Health and Beauty products
Automobile Accessories
Jewelry and wearable accessories
Limited editions products and gift items
Related Articles:
Home based business opportunities in Malaysia
Popular small business ideas in Malaysia
Small business in Penang, Malaysia
Tips for starting a business:
How to start a low budget business in Malaysia 2020
How to become a successful entrepreneur in Malaysia?