Company registration Malaysia and/ or registered from CCM
Incorporation certificate, all forms , MoA & AoA and all copies attested by Company Secretary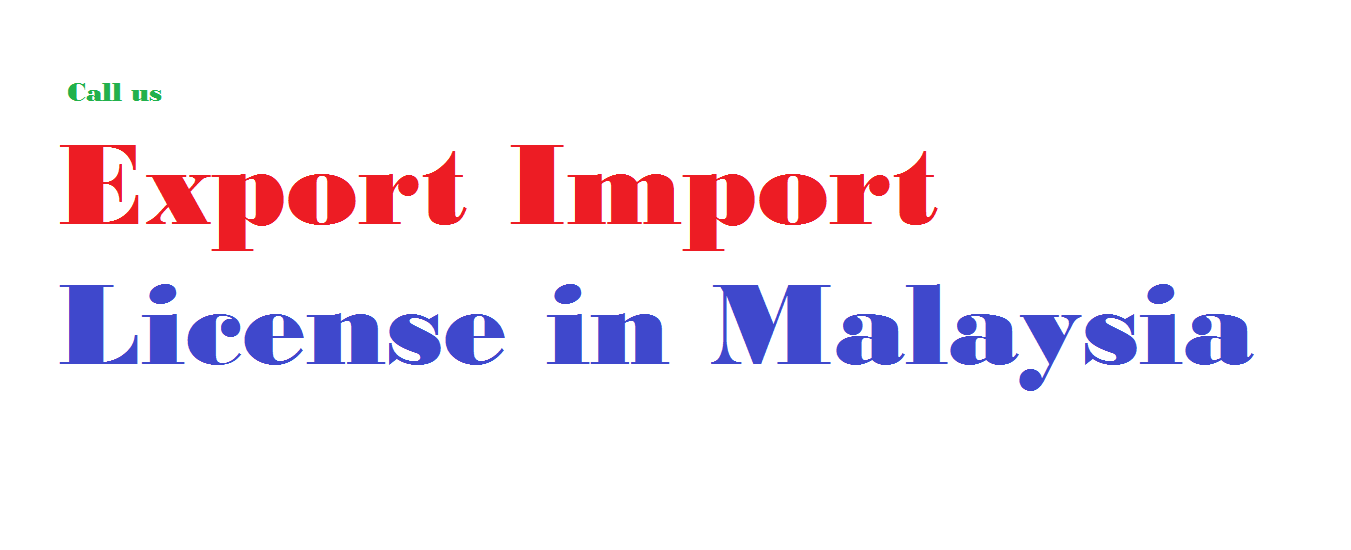 Other supporting papers as requirement of export import license in Malaysia are as follows:
Sales invoice for "Cement"
Sample products and invoice for "Tiles"
Approve letter from Mining Department for "Stone"
Sample product, invoice, state letter from mining office for "mining"
Sales invoice for "chemical products"
Invoice and packing lists for "Iron/Steel"
Note: It bears the meaning sales invoice, products sample and permission letter from concern department have to attach with company incorporation papers to import Export Control Department.
Permission from department of environment, housing, solid waste, department of Standard and any other concern department is applicable for manufacturing companies.
Import License is provided by MITI (Ministry of International Trade and Industry) of Malaysia as following goods:
| | |
| --- | --- |
| 1. | Raw Sugar Goods |
| 2. | Other Sugar Goods |
| 3. | Wheat Flour Products |
| 4. | Milk under different types |
| 5. | Activated Clay and Activated Bleaching soil |
| 6. | Rolling products of Iron, Non Alloy Steel under different types |
| 7. | Tubes, Pipes and hollow pipes, Gas, Oil Pipes |
| 8. | Iron & steel products |
| 9. | Optical disc mastering and replicating |
| 10. | Toner |
| 11. | Multifunction Printer |
| 12. | Color Photocopy Machine and black white |
| 13. | Toxic Chemicals that may cover by chemical weapon |
| 14. | Used Tyre, making another type or another goods making from used type. |
| 15. | Plastic those are Wasted or scraped |
| 16. | Tractors for building |
| 17. | Heavy weight cranes and trucks |
| 18. | Motor vehicle those are used for different purposes and used for transport goods |
| 19. | Motorcycle, vehicle, cable |
| 20. | Medicine Making Machine, safety helmets |
| 21. | Refine sugar and other sugar |
| 22. | Any product of milk |
| 23. | Cement, bricks, tiles, steel bar, cutting bar, rods |
| 24. | Waste iron or steel, aluminum, scrap, zinc, magnesium waste scrap, |
| 25. | Cinematograph for film exposed |
Note: To filling up requirement of export import license in Malaysia a complete application along with supporting papers for application of import license has to submit  to Import Export Control Division, Kuala Lumpur, Malaysia
Goods prohibited for imports are as follows:
Copy of any currency, bank note or coin
Dangerous chemical production or selling
Any products like syringe of pencil, pen or anything
Any product that is not suitable for the country
Daggers or knifes
Video tapes, books, cards, films, disk, laser, painting or any other media
Import specific some foods from Indonesia and Philippines
Duplicate any Quran
Radioactive materials
Turtle eggs
Broadcast radio for communication
Piranha Fish
Note: Import and export of illicit drugs are strictly prohibited and sentenced of death as punishment. Provided that only by the permission of Ministry of Health drugs can be imported or exported.
 The following goods are required permission from concern department of government:
Any animal, cockles, poultry, meat of animal, vegetable, fresh, arms, sugar, rice, fish, military cloth, coral, prawn, historical, botanical collections and others.
Read more